2013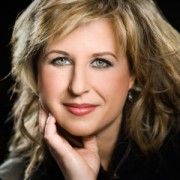 Natalie Burdeny
Founder & Artistic Director
Click here for full biography…
With her performance described as
"human, multi-facited, emotional and real"
, Canadian Contralto, Natalie Burdeny is fast becoming a versatile and sought-after performer. Recently made her debut in the title role of Carmen, Hilary Clark (Review Contributor – Opera Canada Magazine), described her voice as
"… perfect for the part of Carmen. She showed an enviable understanding of the role, careful use of the many nuances of her vocal arsenal, to portray the vagaries of Carmen's personality. Her card scene was particularly memorable as she was able to counter-point the darkness of her fate against the frivolity of sopranos Frasquita and Mercedes"
.
Her repertoire includes; Title Role (Carmen), Madame de la Haltière (Cendrillon), Dorabella (Cosi Fan Tutte), Mercedes (Carmen), Hata (Prodaná Nevesta), Zweite Dame (Die Zauberflöte), Marcellina (Le Nozze di Figaro), Berta (Il Barbiere di Siviglia), and Mother's Voice (Les Contes d'Hoffmann). Natalie performs frequently in concerts and recitals, including oratorio. In 2009, after a year living and working in Germany, she was welcomed home as the Contralto Soloist in a performance of Verdi's Requiem with the Vancouver Philharmonic Orchestra under the baton of Neil Weisensel.
In previous years, Natalie performed extensively as a Mezzo Soprano. Praised for her "warm mezzo" (Opera Canada – 2006), Natalie was a two time recipient of the Vicky Modeland Ridgewell Memorial Scholarship for Most Outstanding Mezzo Soprano. In 2007, she was the mezzo soloist for the Saint-Saens Christmas Oratorio with Canadian Memorial Centre for Peace. She has also performed in the choruses of Vancouver Opera, Banff Opera as Theatre, Pacific Opera Victoria and Burnaby Lyric Opera.
A graduate of the Classical & Contemporary Music program at Vancouver Community College, Natalie also holds a multi-disciplinary Bachelor of Arts degree from the University of Victoria with a focus on Germanic Studies and Music History. In addition to her musical pursuits, Natalie is the Administrator for Lyric Opera Studio of Weimar (Germany) and the Managing and Artistic Director for Vancouver Concert Opera Co-Operative.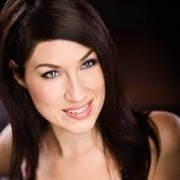 Dr. Kinza Tyrrell
Conductor / Vocal Coach / Diction Specialist
Click here for full biography…
Victoria native Kinza Tyrrell is one of Canada's most sought after vocal coaches and repetiteurs. In addition to receiving her Doctorate in piano and vocal coaching from McGill University under the tutelage of Michael McMahon, her musical education has been extensive, including study at the Hochschule für Musik und darstellende Kunst in Graz, the International Mozarteum Summer Academy in Salzburg, the Tanglewood Music Festival and the Merola Opera Program with world-renowned teachers Warren Jones, Martin Katz, Martin Isepp, Rudolph Jansen, Hans Graf, Gyorgy Sebok and Jon Kimura Parker.
In June 2003, Kinza competed in the Opera Coaching division of the International Belvedere Opera Competition in Vienna, winning the Bösendorfer Prize.
For the past three years, she has been on the music faculty at the Canadian Opera Company and has worked as Conductor, Assistant Conductor and Senior Repetiteur at Opera Nuova in Edmonton and the Opera As Theatre Program at the Banff Centre.
Currently, Kinza is the Principle Repetiteur and Music Director of VOIS at Vancouver Opera.
Dr. Tyrrell also freelances as a solo performer, and is in great demand as a vocal coach and recitalist, having had the pleasure of working with great Canadian voices such as Richard Margison, Measha Brueggergosman, Isabel Bayrakdarian, John Fanning, Benjamin Butterfield, Laura Whalen, Marc Hervieux, and Daniel Taylor.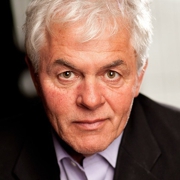 Andy Maton
Stage Director / Acting Instructor
Click here for full biography…
Andy Maton has worked as a professional actor, director and producer since 1974.
He graduated from the prestigious theatre school, Studio 58 in Vancouver and immediately established himself as an actor of note with companies as diverse as The Vancouver Playhouse, The Arts Club, The New Play Centre, The Bastion Theatre, and Westcoast Actors' Society, of which he was a founding board member and actor.During that period, Andy also coached acting and directed at his alma mater. Since those early days in Vancouver, Andy has worked on stages across Canada-Edmonton, Calgary, Montreal, Toronto, Saskatoon, Regina, Victoria, and more, playing leading roles in more than 120 stage plays and musicals. He began directing In Calgary, where his productions of such plays as Three Vagabonds, the Prince of Melville, Song of Singapore, and BunkHouse… his own play based on cowboy poetry, toured the West for nearly 2 years. In 2010/11, Andy directed the new musical, Red Letters, for the Vancouver Asian Canadian Theatre Company, which also toured.
As well as his somewhat prolific career in theatre, Andy also has played supporting roles in more than 30 films and television shows, working with such luminaries as Sam Shepard, John Cleese, James Caan, Angela Basset, Andy Garcia, Russel Crowe, Keri Russel and many more.  He can currently be seen playing Christopher Little, J.K. Rowling's literary agent in the TV movie, Magic Beyond Words -The J.K. Rowling Story, co-starring with Poppy Montgomery.
Andy has also privately coached and directed many emerging actors in Calgary, Toronto, Edmonton, and Vancouver, and is excited to be able to help the emerging opera singers of VSOS to add, "good actor" to their resumes.

Garry Gable
Voice Faculty
Click here for full biography…
Garry Gable, bass-baritone, resides in Saskatoon where he teaches vocal studies and directs the Music Theatre Ensemble at the University of Saskatchewan. He was named a recipient of the 2011 Provost's Awards for Outstanding Teaching at the University of Saskatchewan. Among his many students over the years are multiple winners of CMFTA Nationals, Gordon Wallace Opera Competition, SMFA Provincial Competitions, the Saskatchewan and Manitoba Young Artists Competition, the Metropolitan Opera National Council Auditions (Regional), and the Netherlands National Opera Auditions. Garry is widely sought as an adjudicator and clinician. In 2011, he was a featured lecturer/performer at the Canadian Music Teachers' National Conference held in Regina.
His performing career has taken him across Canada and into the USA in all types of classical music, and musical theater, drama, television, and in-concert and stage presentations. He has performed several times in recital in China, where Garry is adjunct faculty in Music Conservatories in Wuhan and Tianjin. He has been heard in recital with his spouse/pianist Kathleen Lohrenz Gable on the CBC-Radio both regionally and nationally. In Saskatchewan, Garry has been seen on-stage with Saskatoon Opera as Frank in Die Fledermaus, Il Commendatore in Don Giovanni, Dulcamara in L'elisir d'amore, Alcindoro in La Bohème, Dr. Bartolo in Le Nozze di Figaro, and in the fall of 2011 he was featured as Merlin in SOA's re-vamped King Arthur by Henry Purcell. He has performed with Persephone Theatre as Maurice in Beauty and the Beast. There have been many appearances with the Saskatoon Symphony in several performances of Handel's Messiah, Beethoven's 9th Symphony, the Bruckner Mass in F, William Walton's Façade, and Brahms' Ein deutches Requiem, among others.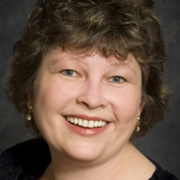 Kathleen Lohrenz Gable
Vocal Coach
Click here for full biography…
Kathleen Lohrenz Gable's professional career includes experiences as a recitalist, voice coach & accompanist, and as a musical director and rehearsal pianist for opera and musical theatre productions in Canada and the USA.
She has taught in the music programs for the University of Michigan, Wilfrid Laurier University, and the University of Windsor. Currently, Kathleen teaches Applied Piano and is Music Director for the Music Theatre Ensemble at the University of Saskatchewan. As a member of the faculty of OPERA NUOVA, Edmonton's national-level summer training program for opera singers and pianists, Kathleen has conducted Puccini's "Suor Angelica", Copland's "The Tender Land" and Humperdinck's "Hansel and Gretel" among others.
She records regularly with CBC Saskatchewan, and has conducted the Saskatoon Symphony in performances of "Amahl and the Night Visitors" by Menotti. Kathleen is a Guest Coach for the Emerging Artists Program at Calgary Opera.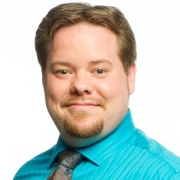 Ed Moran
Production Manager / Program Administrator
Click here for full biography…
Mr. Moran is an emerging artist who is quickly becoming known for his astounding musicianship and character portrayal. Along with an active performing career, Mr. Moran maintains a career in both arts administration and teaching. Currently Mr. Moran serves as the Company Production Manager for Vancouver Concert Opera Society and has overseen the growth of VanCOCO from a fledgling company into a standing pillar in the arts community of the Greater Vancouver area.  Mr. Moran has also served as an active board member with DragonDiva Operatic Theatre and as the Teaching Assistant for the University of British Columbia Opera Ensemble, assisting in productions under such names as Robert Tweeten (Santa Fe Opera) and David Agler (Syndey Opera and Vancouver Opera) as well as Nancy Hermiston. Mr. Moran enjoys doing his part to help keep opera alive in the 21
st
 century.
As part of Mr. Moran's performing career he has performed across North America, and in Europe.  Among other roles Mr. Moran has been seen throughout Canada in the roles of Capulet in Gounod's Romeo et Juliette, Il Conte d'Almaviva in Le Nozze di Figaro, Sharpless in Madama Butterfly, and most recently as Sam in Leonard Bernstein's Trouble in Tahiti at the Vancouver International Fringe Festival.
Praised for his "gusto and panache", Mr. Moran made his professional American debut as Benoit/Alcindoro with Opera San Luis Obispo in their 2010 production of La Bohème. Mr. Moran has also enjoyed introducing over 50,000 children to the world of opera with both Vancouver Opera In Schools and Opera NUOVA Outreach.
Mr. Moran comes from Anchorage, Alaska where he received a Bachelors of Vocal Performance in 2005 and graduated from the UBC School of Music with a Masters Degree in Opera Performance in 2008.

Aliya Rozenberg
Stage Manager
Click here for full biography…
After graduating from the University of Alberta in Technical Theatre, Aliya has worked with various theatre and production companies as a freelance stage manager. Favorites include 1/4 Life Crisis (8 Monkeys Productions), Nunsense, RENT! and The Mystery of Edwin Drood (Fighting Chance Productions), and Prodigals (Twenty-Something Theatre). Aliya will be heading to Calgary in September, and will miss her Vancouver theatre family very much. You can follow Aliya on twitter @smAliyaR or check out http://aliyarozenberg.blogspot.com/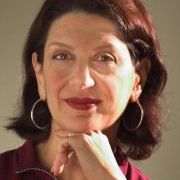 Andrea Rabinovitch
Movement / Dance / Choreography
Click here for full biography…
Andrea Rabinovitch, has made her living in theatre and dance as a choreographer, educator, writer, performer, publicist and administrator for over thirty years. Having taught at five post-secondary institutions including UBC Theatre and Film and Studio 58 Langara College; created/ ran over three dance companies/schools (Mile Zero Dance, Dance Alberta, Stagecoach School Dance Division), choreographed over 20 musicals including a favourite production of Sweeney Todd; and taught at studios and independently to students aged three to sixty three; Andrea's passion for theatre and dance is boundless. Presently, she teaches at Arts Umbrella Dance.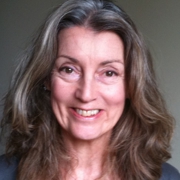 Penny Silver
Alexander Technique
Click here for full biography…
Penny Silver graduated from The Manhattan Center for The Alexander Technique (MCAT) and is certified to teach by the Amercian Society for the Alexander Technique. An AmSAT certified teacher has undergone 1600 hours of training over a three year period.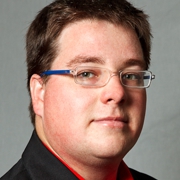 Michael Park
Accompanist
Click here for full biography…
Michael Park is a composer and pianist with a keen interest in speech, humour, and collaboration. He is currently completing his Doctorate of Musical Arts at the University of British Columbia.
As a pianist, Michael has worked with Winnipeg's Contemporary Dancers, the Royal Winnipeg Ballet, and regularly provides music for senior exams and workshops through the Royal Academy of Dance. Always collaboratively minded, he has performed in Vancouver with Erato Ensemble, Sonic Boom Music Festival, and several concerts presented by the Composers' Collective.
Michael's compositions have been performed in Vancouver at the VSO's Jean Coulthard Reading Session, the Sonic Boom Music Festival, and the Songfire Festival of Song, as well as concerts presented by Music on Main and the Composers' Collective. His music has been presented in Winnipeg by Flipside Opera and the Contemporary Opera Lab, and in New York by Opera On Tap.
With a passion for opera, Michael has participated in new-opera development workshops, both as a pianist and a composer. His one-act, interactive chamber opera Diagnosis: Diabetes won the Gold Medal and Advocacy Award from the Boston Metro Opera who have programmed its world premiere for their 2013-14 season. As a passionate advocate for vocal chamber music, Michael is co-founder and co-director of the Vancouver International Song Institute's Art Song Lab, an innovative program that teams composers, poets, and world-class performers.

Kuo-Ying Lee
Répétiteur
Click here for full biography…
Pianist Kuo-Ying Lee, a native of Taiwan, began her piano studies at the age of four. She holds a master's degree from the New England Conservatory, and is currently working on her doctorate in piano performance; with a minor in vocal collaborative piano at University of North Texas. She holds a doctoral fellowship and teaching assistantship at UNT, and has also been awarded the Dean's Camerata Scholarship and the Eastman Scholarship. She was the prize winner of Oberlin International Piano Competition; National Piano Competition of Taiwan; Theodore Leschetitzky International Piano Competition and TOYAMA Asian Piano Competition.
Ms. Lee has appeared as recitalist and chamber musician at the International Piano Festival of Tunghai University (Taichung), Lincoln Center (NYC), National Theater Concert Hall of Taiwan, Northwest Festival at University of Oregon, Life Time Learning of Newton (MA), New School Faculty Concert Series (Boston) and the Tanglewood Music Festival. Recent engagements include Amarillo Opera rehearsal pianist, Principal Keyboardist and Pit Orchestra Keyboard at Castleton Music Festival.
Please note that staff and faculty are subject to change. It is our committment to ensure that the highest caliber of staff and faculty are made available at VSOS.
Alumni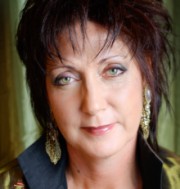 Heidi Klassen
Voice Faculty (2011/2012)
Click here for full biography…
Soprano Heidi Klassen is one of Canada's most versatile and exciting performers having sung with Canada's leading orchestras and opera companies in a career that spans over 30 years. Internationally Ms. Klassen has sung with the 
Dallas Symphony
, the 
Franz Liszt Chamber Orchestra
of Budapest
, the 
BBC Scottish Orchestra
 and 
BBC Radio
 and has toured extensively in Europe with live recordings at the Rudolfinum with the
 Prague Radio Orchestra
, of 
Verdi's Requiem 
and
 Beethoven's Missa Solemnis.
Ms. Klassen holds a Masters of Music with Distinction from Indiana University where, over the course of her 30 year career, she studied with the legendary Soprano Virginia Zeani. She has held faculty positions for over a decade, having also held the position of Head of the Voice Department at the University of Manitoba, School of Music. She is in demand as Master Class teacher and adjudicator for Universities and Music Festivals throughout Canada and has acted as juror and faculty member for NUOVA Opera Intensive in Edmonton. Ms. Klassen has created voice studios throughout Western Canada and presently sustains a private studio in Vancouver. She finds great joy in passing on the lineage of Virginia Zeani and her own experience and expertise to the singers.
Ms. Klassen's performances have been described as "…unforgettable, rare and serenely beautiful" Brahm's Requiem (London Press), "Boundless…a voice of stunning range, clarity and sonority" Verdi's Requiem (Waterloo Reporter), and "…one could wait a long time, perhaps forever, to hear expressive singing to equal that of Heidi Klassen" Mozart's Mass in C Minor (Winnipeg Free Press).
She has brought many roles to the operatic stage including Fiordiligi in Cosi Fan Tutte (Montreal Opera), Countess Almaviva in Le Nozze di Figaro (Manitoba Opera & Opera Saskatchewan), Donna Elvira in Don Giovanni (Manitoba Opera), Musetta in La Boheme (Edmonton Opera, Opera Lyra Ottawa, Opera Grand Rapids and Opera Saskatchewan), Rosalinde in Die Fledermaus (Edmonton Opera and Opera Lyra Ottawa), Micaela in Carmen (Edmonton Opera, Pacific Opera Victoria, and Gold Coast Opera), Blanche in Dialogues des Carmelites, and First Lady in Die Zauberflöte (Vancouver Opera), Miss Jessel in The Turn of the Screw (Manitoba Opera), and Camilla in Nosferatu (Manitoba Opera), a role written specifically for Ms. Klassen by composer Randolph Peters. Her performance of Violetta in La Traviata was described as "moving beyond words, drenched with expressiveness" and "shimmering with sonic tenderness" (London Press).
Ms. Klassen's concert repertoire is extensive ranging from Bach Passions, Requiems of Brahms, Verdi, Mozart, Dvorak and Britten to Villa-Lobos' Bachianas Brasilieras, Rachmaninoff's Vocalise, and Strauss' Four Last Songs. In addition, she has created her own stamp on the cabaret of Kurt Weill. She sang the title role of Evangline by composer Malcolm Forsythe to great acclaim with the Manitoba Chamber Orchestra under Simon Streatfield and again as guest artist of Edmonton NUOVA's Vocal Arts Festival conducted by the composer. "Klassen can sing the tough stuff…she attacked the colourful, challenging hour long role with the in-command soloist energy the hour sing demands…with the emotional gusto of a well-tuned athlete in the heat of competition."
Ms. Klassen is also the Founder & Artistic Director of The Opera Project ("TOP"), a non-profit organization whose purpose is to promote serious young Canadian singers and to assist their career development. For 14 years she has produced and stage directed for TOP beginning with inaugural productions of Die Fledermaus and La Boheme (1997), Cosi Fan Tutte (1998), Virginia Zeani Master Classes and Gala Concert (2000), and as part of the Winnipeg Fringe Festival; Amelia Goes to the Ball and Orpheus in the Underworld (2001/2002). In 2004, TOP presented a brilliant alumni cast in a concert version of Cosi Fan Tutte at NUOVA's Vocal Arts Festival (Edmonton) and again in 2005 in Vancouver. Since 2005, under the continued direction of Ms. Klassen, The Opera Project has entertained Vancouver audiences with various concert productions including Opera, Cabaret and All that Jazz, a benefit concert for Amnesty International entitled We Are All The Children, and a co-presentation concert with the cast of The Magic Flute titled Love's Labyrinth. In 2010 TOP pleased its audiences with a presentation of Die Zauberflöte and this season will be presenting Le Nozze di Figaro (June 3 and 4, 2011).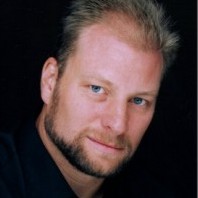 Gregory Dahl
Voice Faculty (2011)
Click here for full biography…
Gregory Dahl has boldly staked his claim to a position of prominence among baritones of his generation with performances notable for richness of characterization and a remarkable vocal authority.
Mr. Dahl's busy 2010-2011 season includes Enrico in LUCIA DI LAMMERMOOR and the World Premiere of Estacio and Murrell's LILLIAN ALLING for Vancouver Opera, Bach's Mass in B Minor for the Vancouver Symphony, Enrico in LUCIA DA LAMMERMOOR with Opera Lyra Ottawa, Verdi's REQUIEM for the Regina Symphony, CAVALLERIA RUSTICANA and PAGLIACCI for Opera Hamilton and his role debut as Golaud in Opera Theatre of St. Louis's PELLEAS ET MELISANDE.
Highlights from previous seasons includes the title role in GIANNI SCHICCHI and Tonio in PAGLIACCI for L'Opéra de Montréal, Nick Shadow in THE RAKE'S PROGRESS for Pacific Opera Victoria, Iago in Edmonton Opera's OTELLO, Jokanaan in SALOME for Opera Theatre of St. Louis,  Balaga/Yermalov in the Canadian Opera Company's WAR AND PEACE Musiklehrer in ARIADNE AUF NAXOS for Calgary Opera and Germont in LA TRAVIATA for Opera Lyra Ottawa.
Next season, Mr. Dahl will reprise his roles in CAVALLERIA RUSTICANA and PAGLIACCI for Edmonton Opera, Jokanaan in SALOME for Manitoba Opera and will make his role debut as Count di Luna in IL TROVATORE with L'Opéra de Montréal.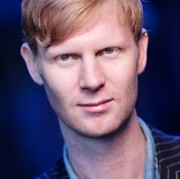 Amiel Gladstone
Stage Director (2011 – Cosi fan tutte)
Click here for full biography…
Amiel Gladstone is a West Coast based writer and director.
As a director, his productions have been both site specific in unusual venues, and in traditional theatres, including many world premieres at companies such as the Belfry, Caravan Farm Theatre, Firehall, the Guild in Whitehorse, Vancouver Opera, University of Victoria, and Studio 58 at Langara College. As a director this past season, This at the Vancouver Playhouse, Lucia di Lammermoor at Vancouver Opera and 100% Vancouver for the PuSh Festival.
As a playwright, his plays have been produced by Alberta Theatre Projects, the Belfry Theatre, Touchstone Theatre, Caravan Farm Theatre, the National Arts Centre, Solo Collective, Western Edge Theatre, and Theatre SKAM. His work has toured internationally to the United States and France and he has a play that's been running in Bucharest, Romania for over two years.
He is currently working on a commission for Green Thumb. He has been at the Banff Playwrights Colony as both a playwright and a dramaturge and ATP's PlayRites as both a playwright and a director. He is a Playwriting Mentor for the Vancouver East Cultural Centre and he co-ordinates and dramaturges the Vancouver Playhouse E-stage Program. A collection, Hippies and Bolsheviks and other plays, was published by Coach House Books. He has won Jessie Awards for Best Original Script and Body of Work.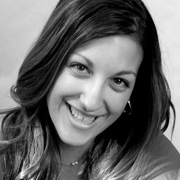 Brenna Corner
Assistant Director (2012 – Le nozze di Figaro)
Click here for full biography…
Originally from Alberta, Brenna Corner, just finished her music degree at the University of Manitoba Faculty of Music training with world renowned soprano Tracy Dahl.  This past fall she directed her first opera an abridged version of Handel's Giulio Cesare with Manitoba Underground Opera, a company she helped form. Past directing projects include project include: The Velveteen Rabbit (The Little Opera Company) Abandonne (Manitoba Underground Opera); Fatal Flaw; Shakespeare in Opera (Manitoba Underground Opera); Le Nozze di Figaro (Accademia Europa dell' Opera); The Rape of Lucretia – Scenes (Canadian Operatic Arts Academy); and Un Ballo in Maschera – Scenes (Canadian Operatic Arts Academy).  She is also a member of Fight Directors Canada and has choreographed the fights for such shows as: King Lear (Theatre Prospero) ; After Juliet (Laezerte);  and Don Giovanni (Accademia Europa dell' Opera).  Before beginning her music studies, Brenna studied theatre in Edmonton (Alberta), and Oxford (England).  Some of her roles include: Juliet, Romeo and Juliet and Helena, A Midsummer Night's Dream (Theatre Prospero); and Mary, Maggie Now (Prosperous Paddies).  Brenna is very excited to be working on this production of Le Nozze Di Figaro.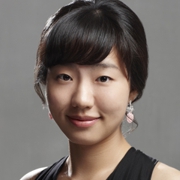 Eun Kyung Lee
Répétiteur (2012 – Le nozze di Figaro)
Click here for full biography…
Eun Kyung Lee is a young pianist living and working in New York City. She has been hailed for "Lush and romantic sounding", and for "Strong command of musical line and phrasing". Currently studying at Mannes College of Music, Eun Kyung is an active performer, working with The Mannes Opera, The Mannes Orchestra, as a Recitalist, and as a Chamber Pianist. She has appeared on stage at Carnegie Hall, and was previously in residence as a harpsichordist at Collegium Vocale Seoul, where she performed a wide array of baroque choral music. Noted for her versatility, Eun Kyung is equally at home on the piano, organ, and harpsichord.
Influenced by her grandfather, a concert pianist, Eun Kyung started playing when she was 5. At 13, she entered Sun Hwa Arts School as a piano major. Eun Kyung continued with studies in organ performance and church music at Yonsei University, where she studied with Tong-Soon Kwak, and Zigmond Szathmary. Currently, Eun Kyung is studying under the direction of Cristina Stanescu. She has participated in masterclasses with Ken Noda, Margo Garrett, Martin Katz, Kenneth Merrill, and Graham Johnson.
As a pianist of The Mannes Opera, she has participated in many productions since 2010. Most recently, she played harpsichord in The Mannes Opera's fully staged production of Don Giovanni at the Kaye Playhouse at Hunter College